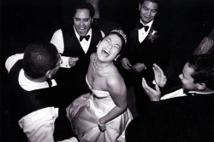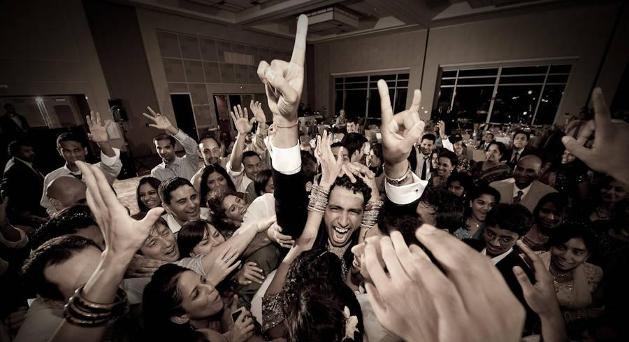 Welcome!
We work hard at every event and it shows! We Serve the Surrounding GTA areas. We also do regular events across Ontario & Across Canada; So we're always ready for a Road Trip.
If music matters to you @ your destination wedding event - take us and we WILL ROCK YOUR GUESTS there, like we always do! We do several Destination Weddings every year!Cuba, Dominican Republic, Club Med, Mexico, Jamaica, Buffalo, New York, Michigan, Texas...
We Provide...
* The Best Personal Service
* The Finest Attention to Details
* A Flawless Plan of Execution
Don't Take our Word for it...see what our Clients have Said on WeddingWire
We have been selected the Preferred DJ AV & Entertainment Vendor for many venues across Toronto! We are Fun and Experienced Entertainment Directors, DJ's, Producers, Technical Audio Engineers, and can provide male & female DJ's for any event.
We support and donate part of our proceeds to many charitable organizations... AKDN, WORLD PARTNERSHIP WALK, DOWN SYNDROME ASSOCIATION, SENIORS & CHILDREN'S REHABILITATION CENTERS.
Our Approach: Relax, we are is easy going. No Pressured Sales Tactics.
Our Value Promise:
To be the Lowest-Priced DJ Entertainment Company Is NOT Our Prime Business objective. However, We Promise to provide Premium Services, Performances, and a Customer Experience that will Exceed Your Expectations. We look forward to Entertaining you, your family, and your guests - not just today but for many years to come!
Our Goals and Our Passion:
We Live Music & Entertainment and We Work Hard for you... Our Clients, Friends and Fans. We want to help you throw a party to remember!
Affiliates with Fuzion DJ, Fuzion Event Group, GTA DJ Services, CanadianBride.com, TodaysBride.ca, Frugalbride.com, WeddingWire.com, Good Vibrations DJ Services, DJ Emporium, and BB Blanc. Festive Events DJ, GUJU WEDDINGS,GUJARATI WEDDINGS, Festive Party DJ, Holiday Party DJ, Markham's Finest DJ's, Toronto Finest DJ's, Mississauga's Finest DJ's, Toronto's Best DJ's, Best DJ Talent, Birthday DJ, Anniversary DJ, Christmas Party DJ, Toronto DJ, Christmas DJ Toronto, Digital Sounds, GTA DJ Services, Fuzion Music, Fusion Sounds DJ Bar Mitzvah DJ Affiliate, Fuzion DJ Toronto, Good Vibrations DJ Affiliate, BB Blanc DJ Affiliate, Female DJs Available, DJ Across GTA, Female DJ Toronto , Female Indian DJ, Female Muslim DJ, Toronto Fuzion DJ, GTA Area DJ, TOP40 DJ, Club DJ, Bollywood DJ, Indian DJ, Muslim DJ, Punjabi DJ, Bhangra DJ, Toronto Wedding DJ, Wedding DJ Toronto, Mississauga, Markham, Brampton, DJ Fuzion, DJ Fusion! Wedding DJ Toronto, Special Events DJ, Mainstream DJ, Bollywood DJ, Club DJ! We have team of Indian DJ's, Canadian DJ, West Indian DJ, Reggae DJ's, Soca DJ's, Calypso DJ, Top 40 DJ.